Engineering is used in daily life to create constant and suitable solutions such as portable devices, health care products.
The field is highly demanded and gives more choices and flexibility and offers good chances of studying in partner universities
abroad worldwide. Engineering in Malaysia could be considered special and is highly recommended as a career path. Engineering
graduates in Malaysia are offered careers in biotechnology, building and construction, computer programming, food processing,
manufacturing, mining, nanotechnology, power generation, robotics, telecommunication and transport. We listed down some of
the best universities that offer engineering.
The University of Nottingham
The university offers 27 courses in engineering, and all the engineering departments are approved by the higher education. Students
learn the courses in English . Nottingham seek to graduate engineers who are expected to take roles in global companies and organizations.
The university carries majors that include chemical, environmental, civil, electrical and electronic, mechanical, material and manufacturing,
applied mathematics, and engineering foundation.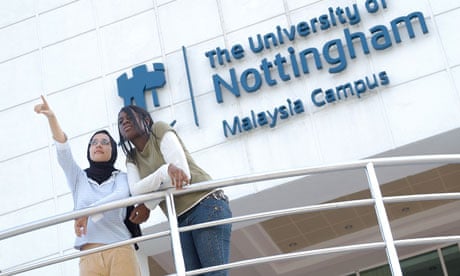 Heriot Watt University
The university offers a high quality education in the field of mechanical engineering and provides roles in areas such as aerospace, oil and
gas and other industrial sectors such as manufacturing, and chemical industries. Students learn the basics of mechanical engineering through
mini projects, where students work cooperatively to produce a solution to emerging engineering problems.
Taylor's university
The university focuses on a unique learning approach that is centered on project based learning and manages to implement CDIO, which is an initiative
that stresses on engineering fundamentals aimed at producing a productive life style. The university is registered under grand challenge scholars program
and has good connections with leaders in the engineering community.
Check out where you can study engineering at some of the top universities in Malaysia